Gradation of mud dyeing and indigo dyeing.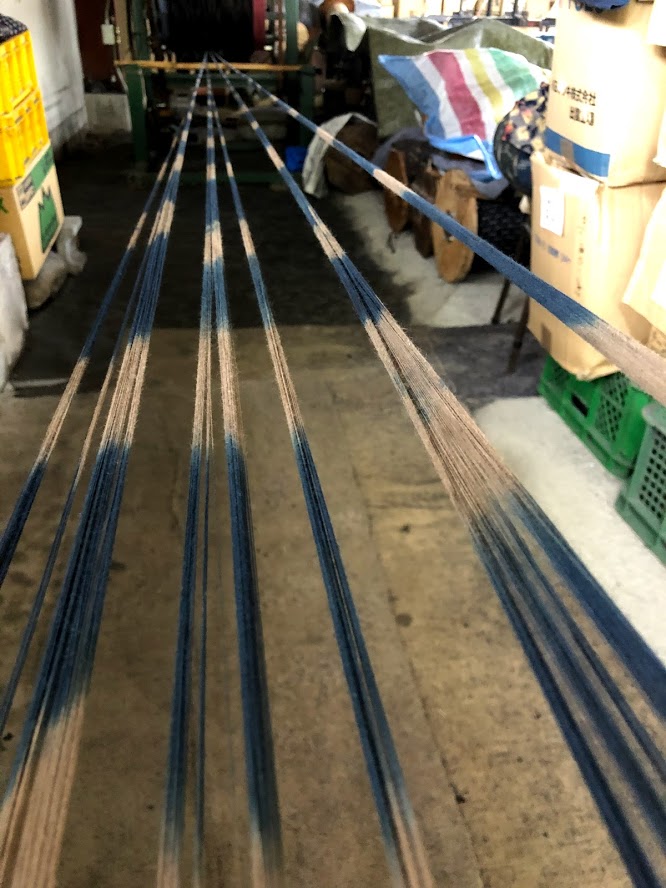 I dyed warp at TAKARAJIMA SENKOU.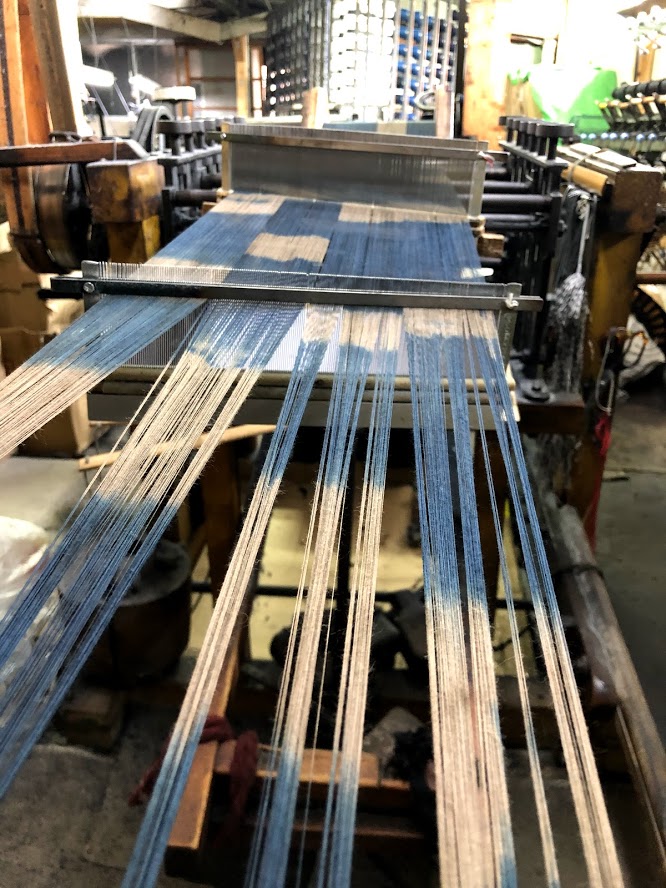 Warping work of the warp threads of Kurume Kasuri, called Aramaki.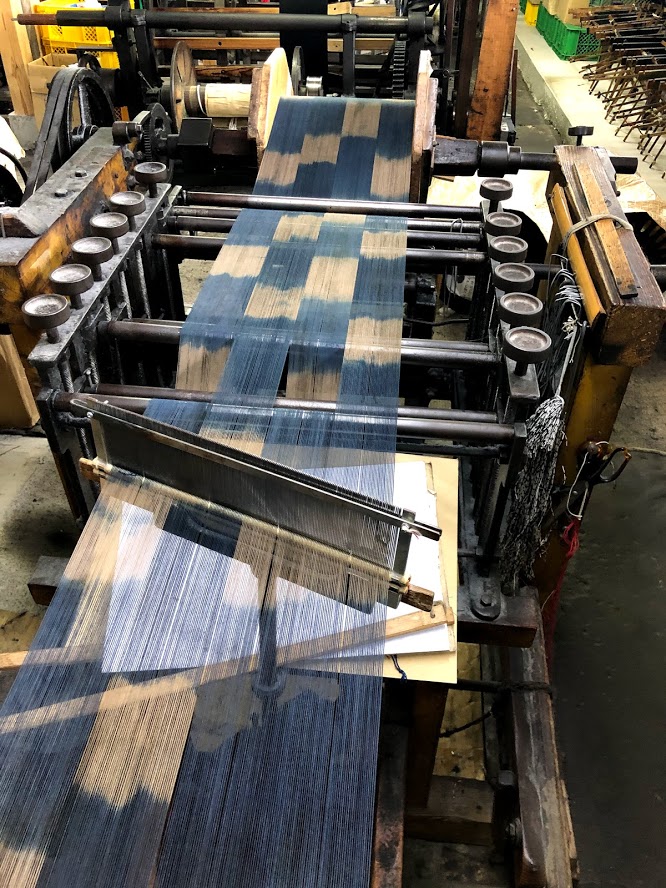 The gradation expressed by thread dyeing can be directly converted to the fabric.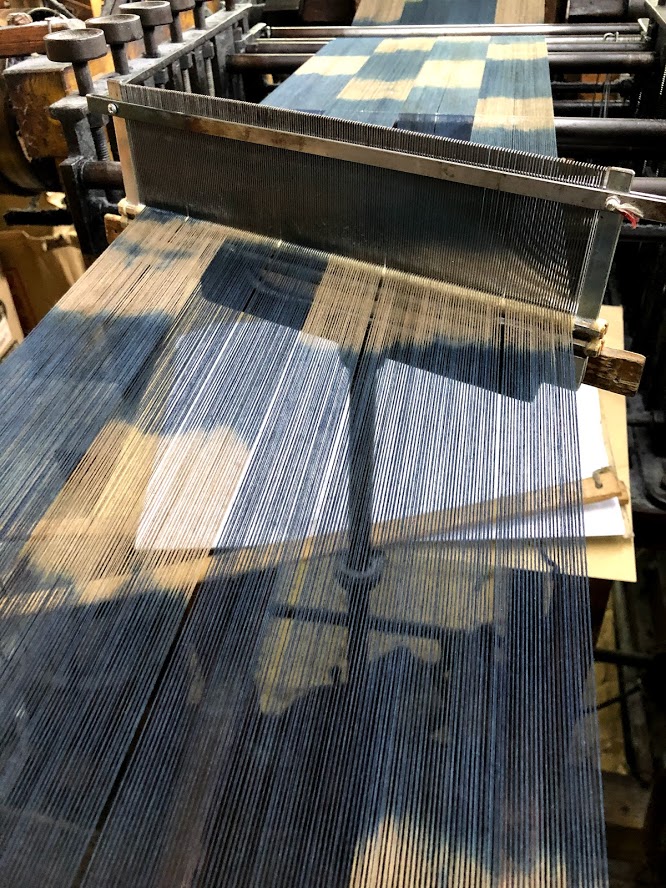 The fine count of 60/2 is characterized by delicate color expression and gloss.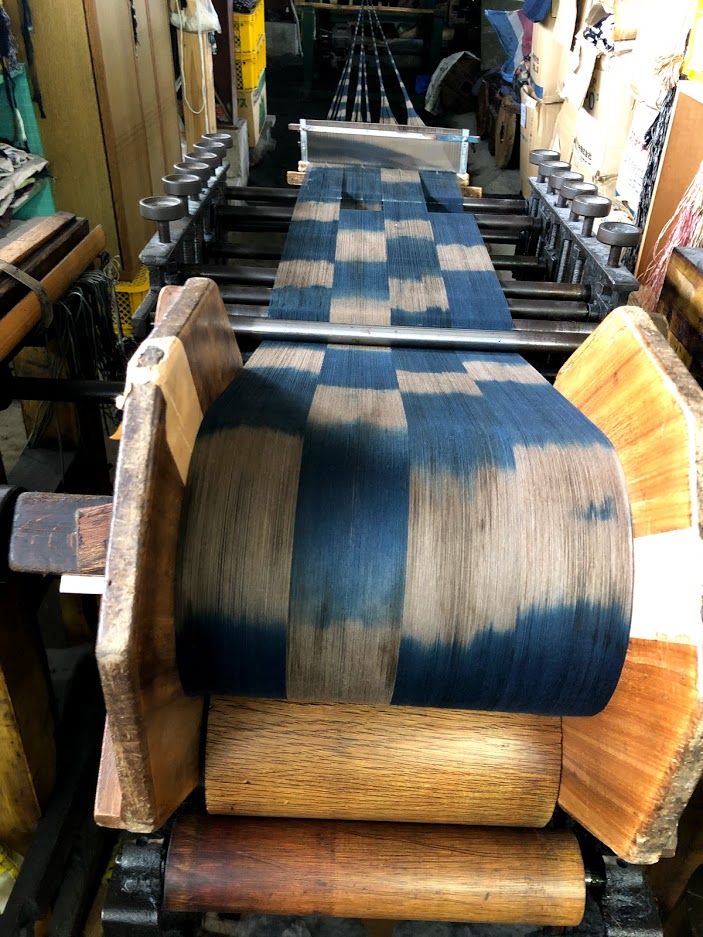 https://kasuri-orimoto.com/?pid=150288548
Shimogawa-Orimono
E-MAIL  info@oriyasan.com
URL         oriyasan.com
instagram   http://instagram.com/shimogawakyozo/
facebook     https://www.facebook.com/shimogawaorimono
Twitter       @kasuritter
Tumblr      kyozoshimogawa
YouTube    https://www.youtube.com/channel/UCOZennIqkscFGNJLwnTOyKg