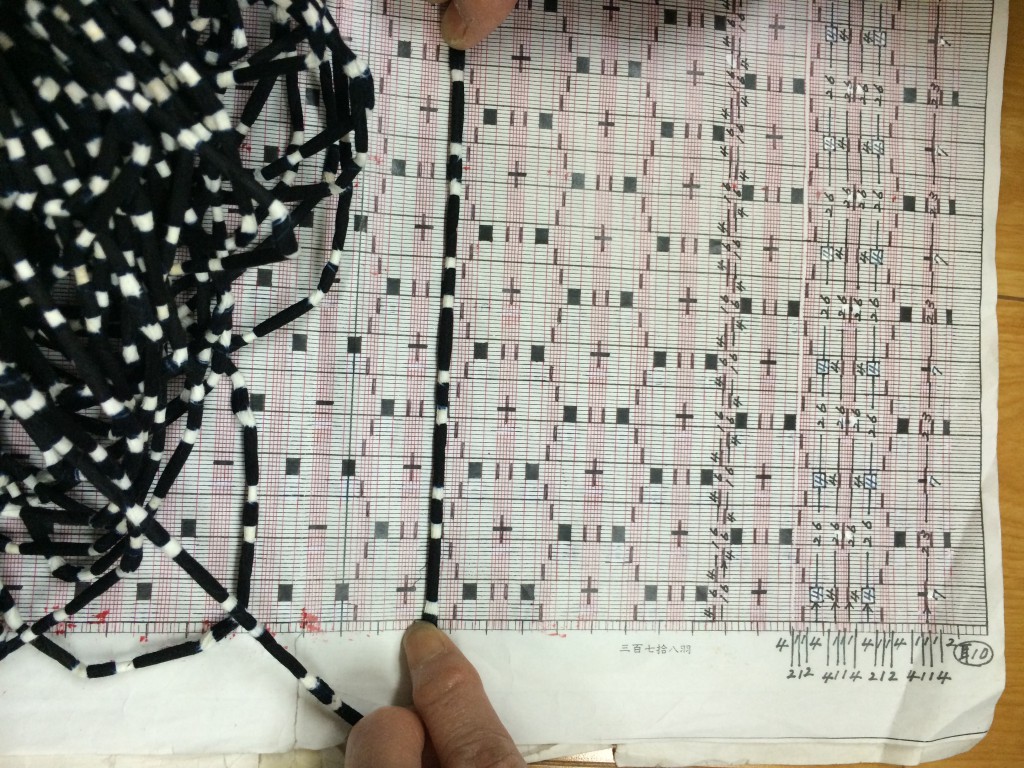 KASURI thread finished just as design.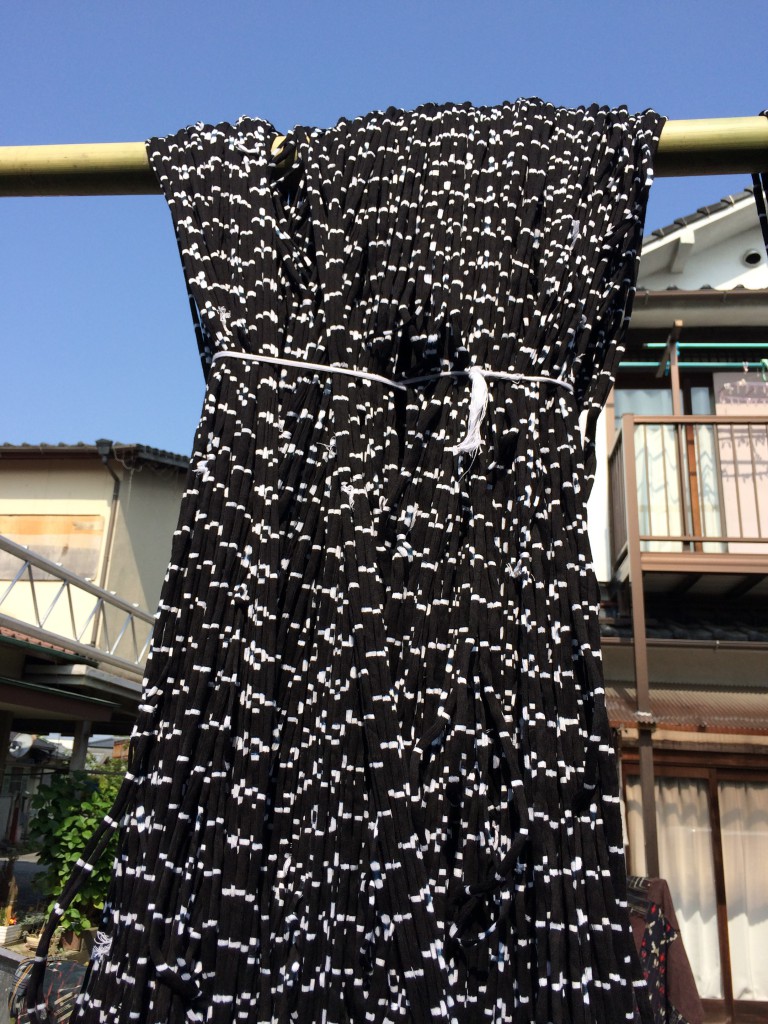 A combination of plural patterns of KASURI makes a pattern just as design.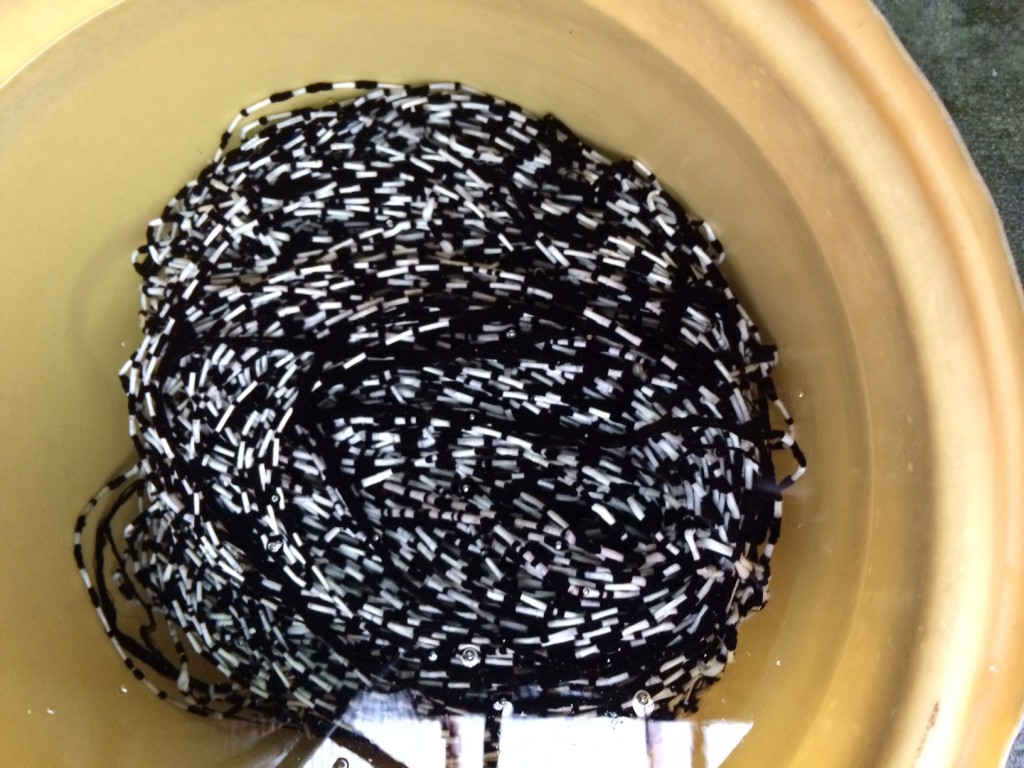 Soak KASURI thread in water to remove starch paste.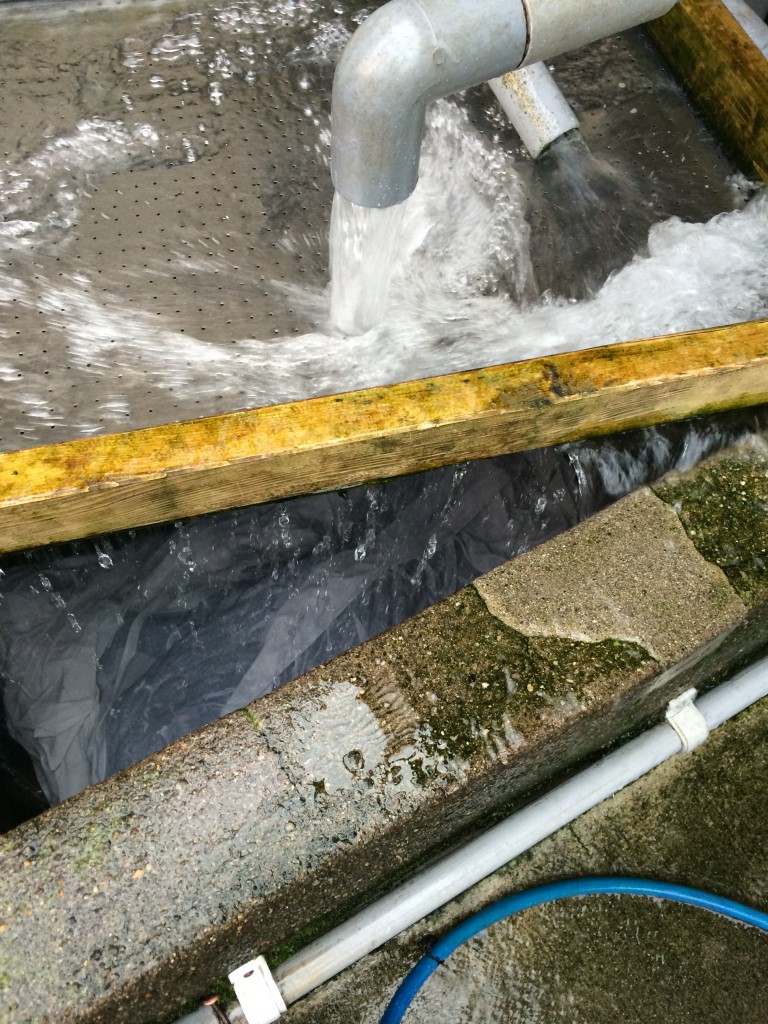 Rinse with well water.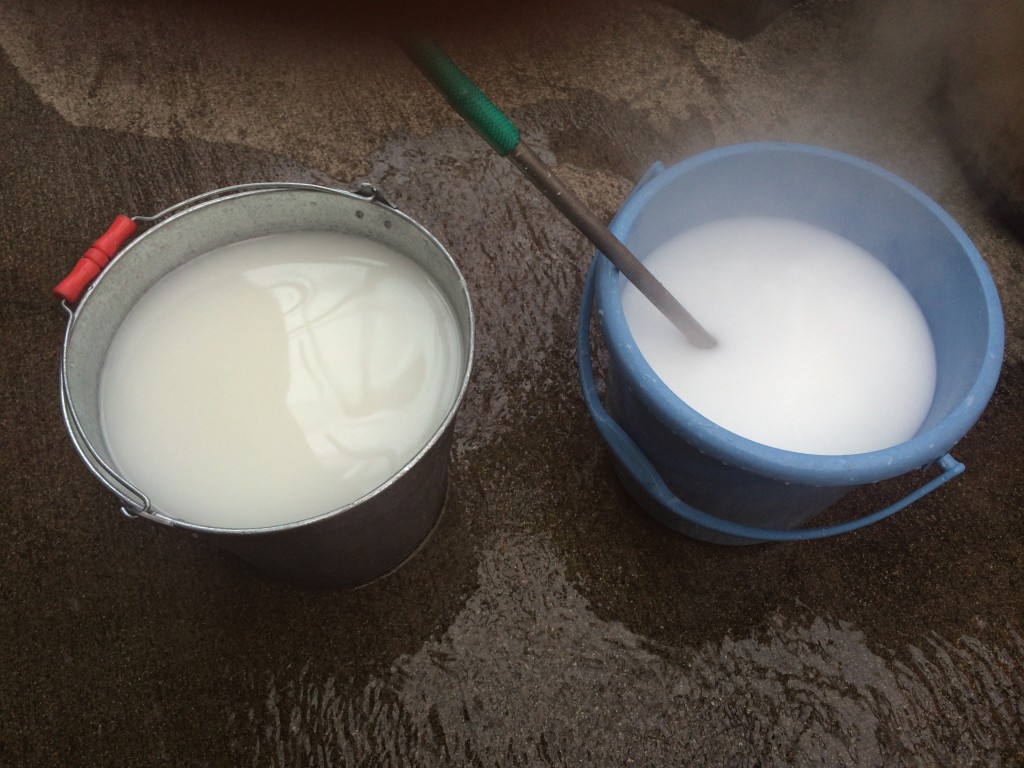 Coat with dedicated paste and wax.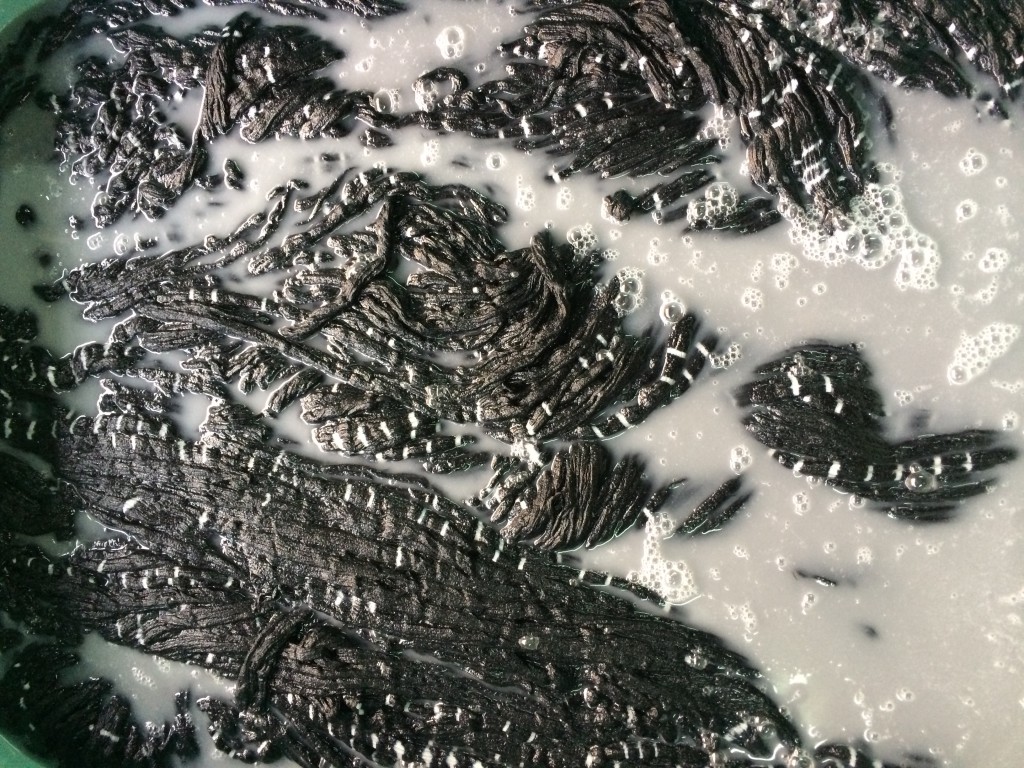 These are done by hand.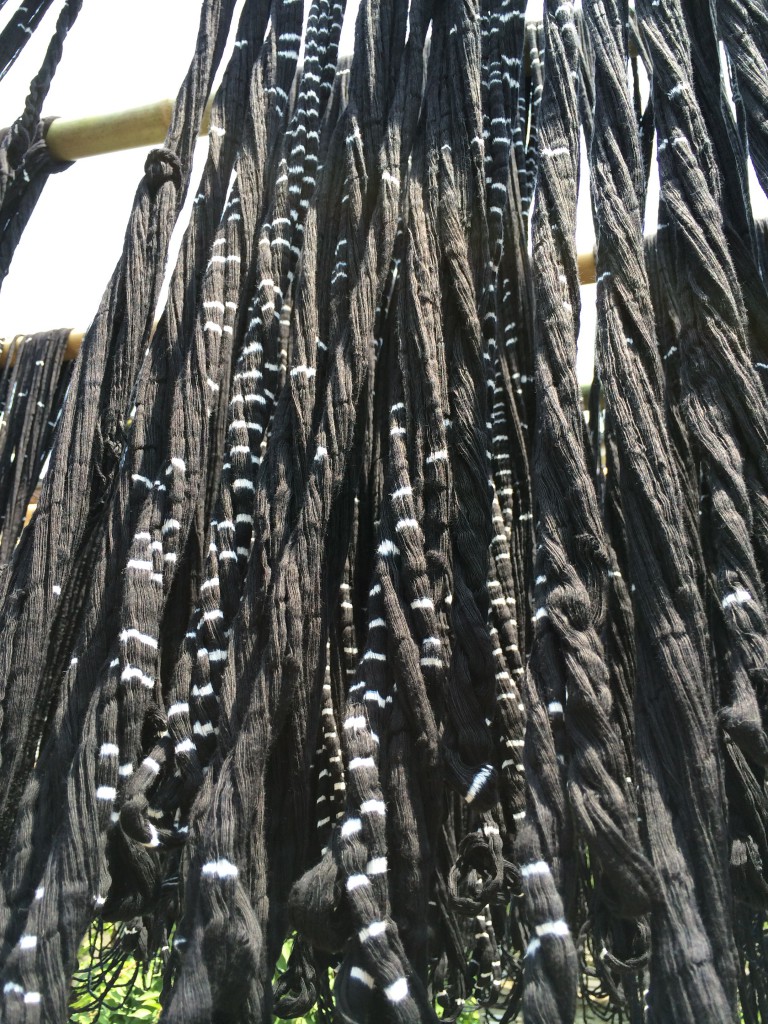 Hang out weft on the bamboo poles,dry them.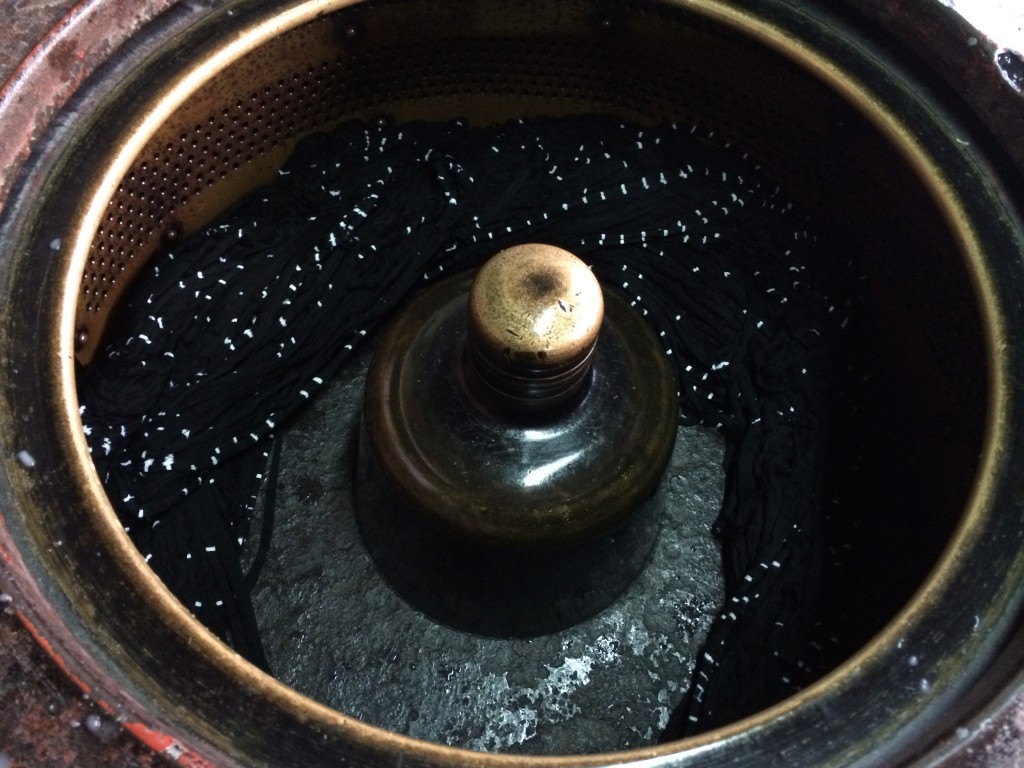 a picture of a denydrater.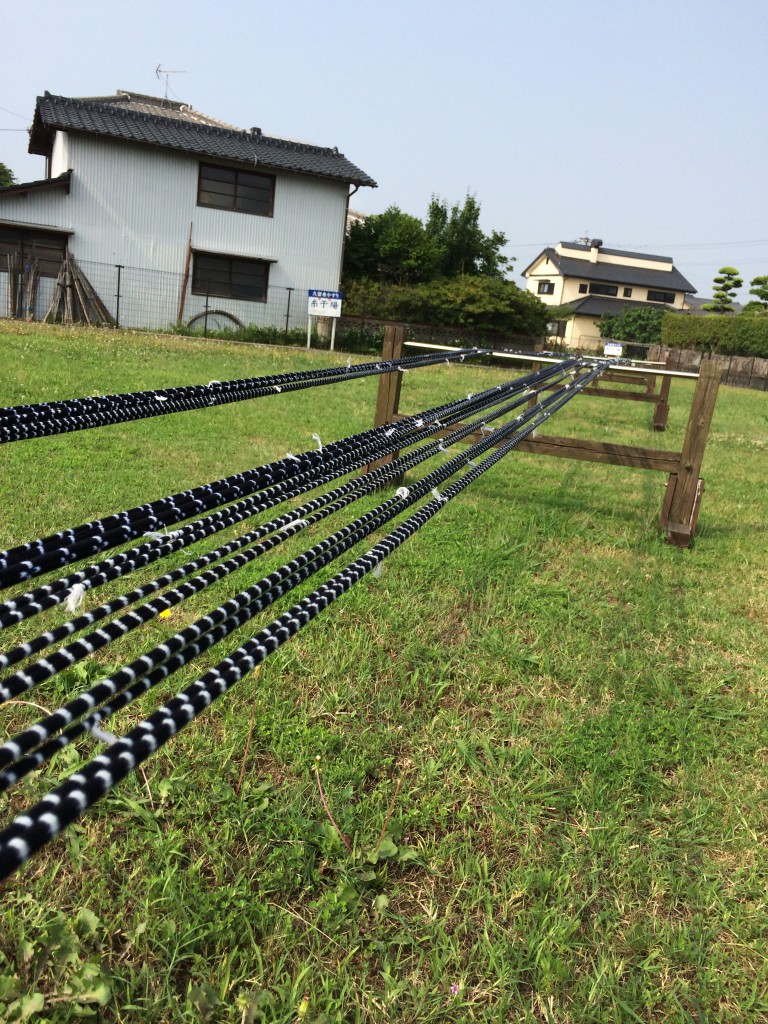 Hang out warp by stretching to about 40 meters in length.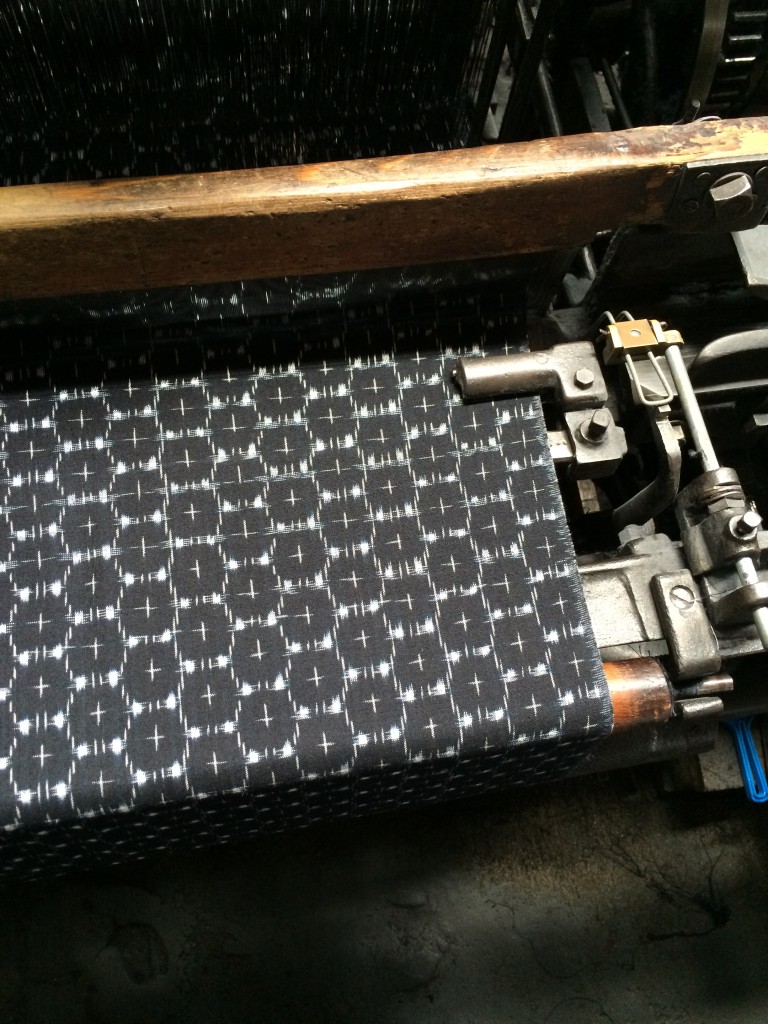 weaving machine.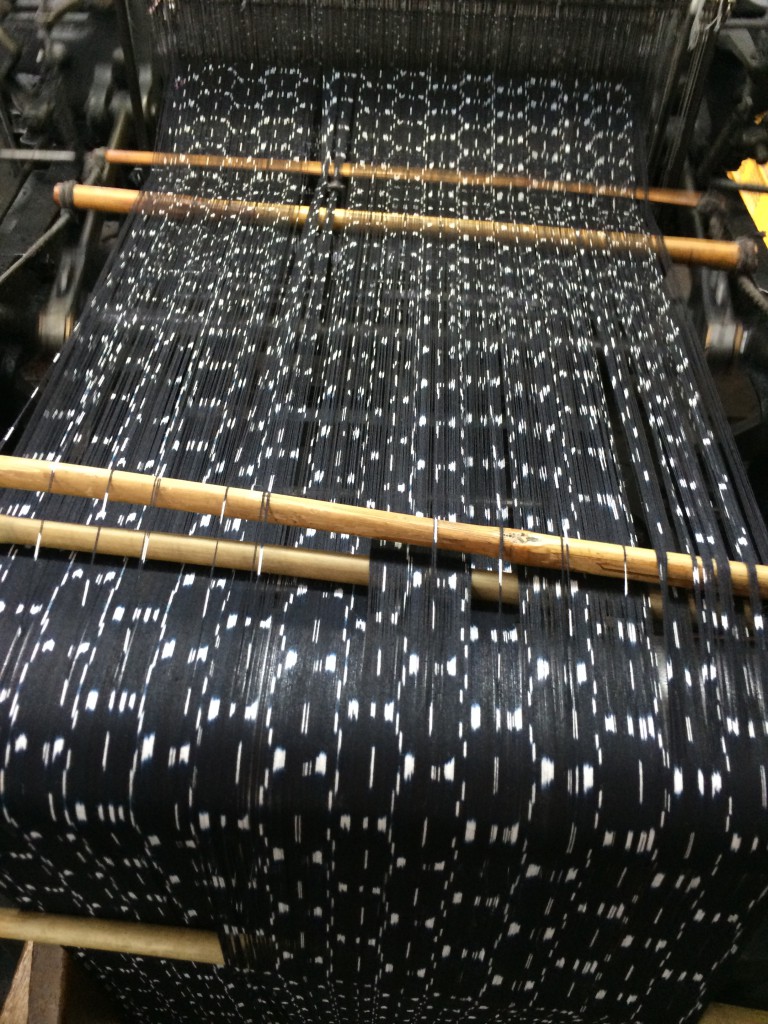 Weave little by little as the pattern can be.