KUKURI craftsman'work
Patterns of KASURI are made by KUKURI technique.
Twine dyeing tying yarn around a bunch of thread to fit the design.
When dyeing,thread parts is not dyed.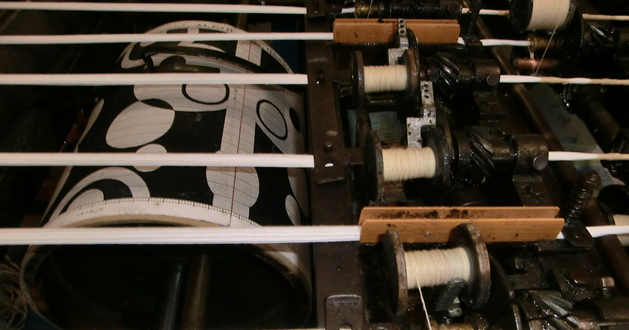 KUKURI craftsman does "KUKURI"by a dedicated machine.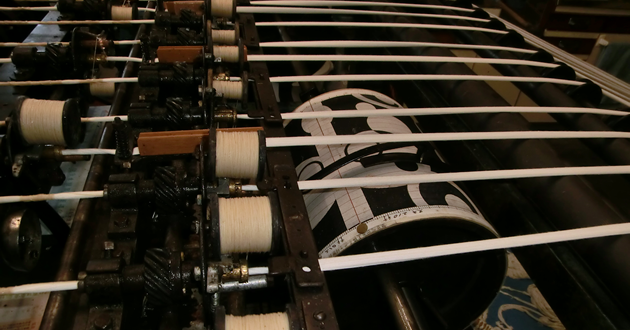 At a time twine dyeing yarn around 200 pieces of thread at a time.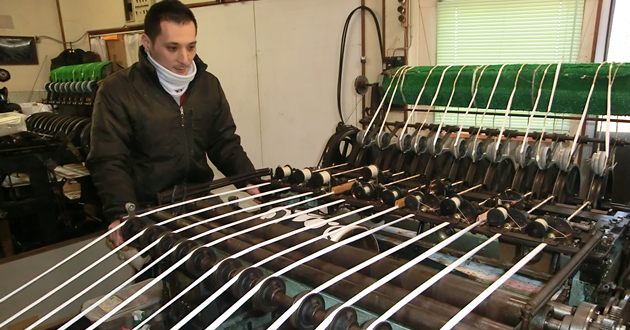 A craftsman in the picture is Mr.Yasunaga.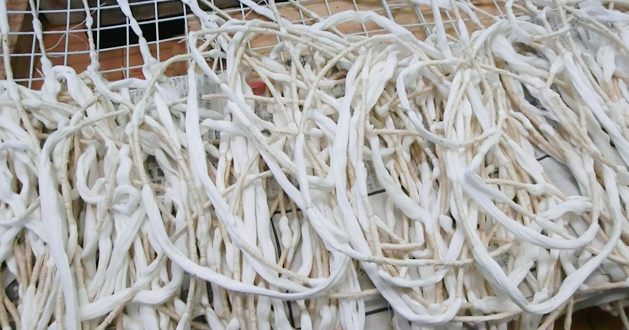 Dyeing tying yarn is marked with starch paste,so twined parts harden.