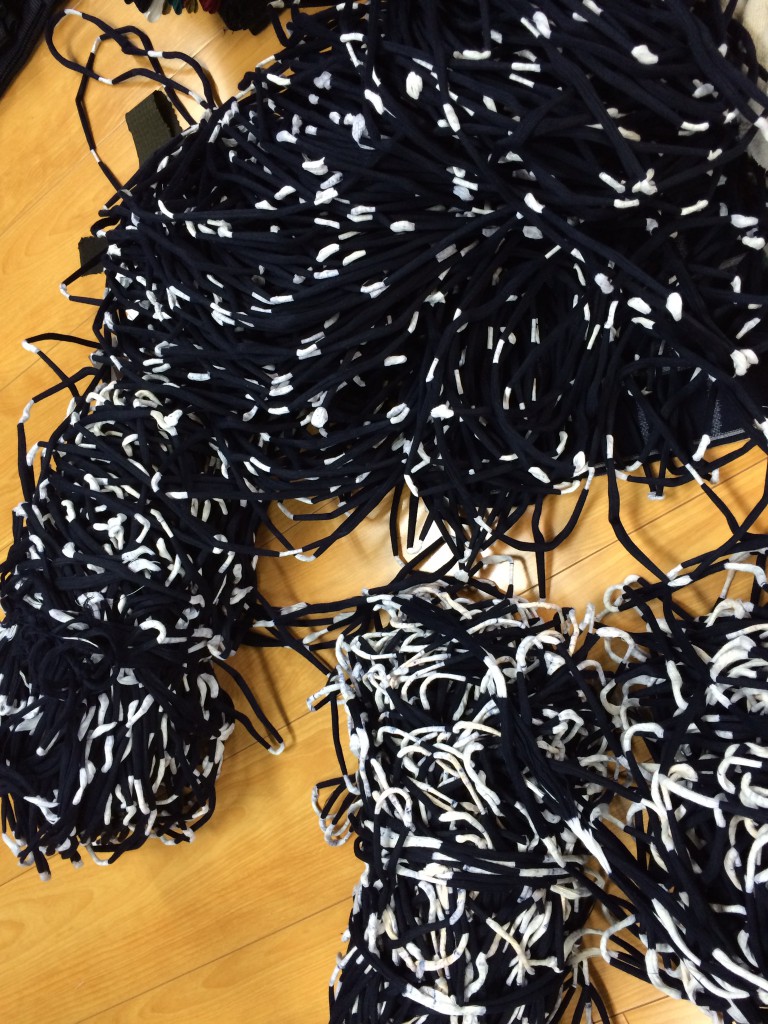 "TATE KASURI" dot pattern
combine plural patterns of "KUKURI".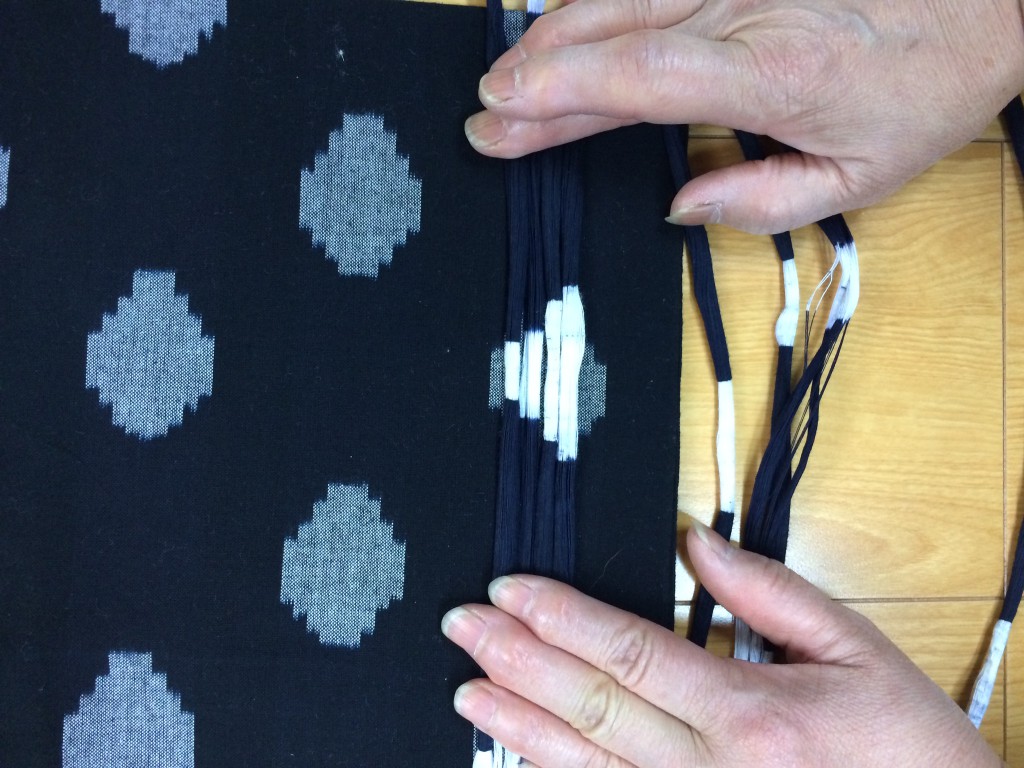 check the pattern by comparing last woven sample fabric.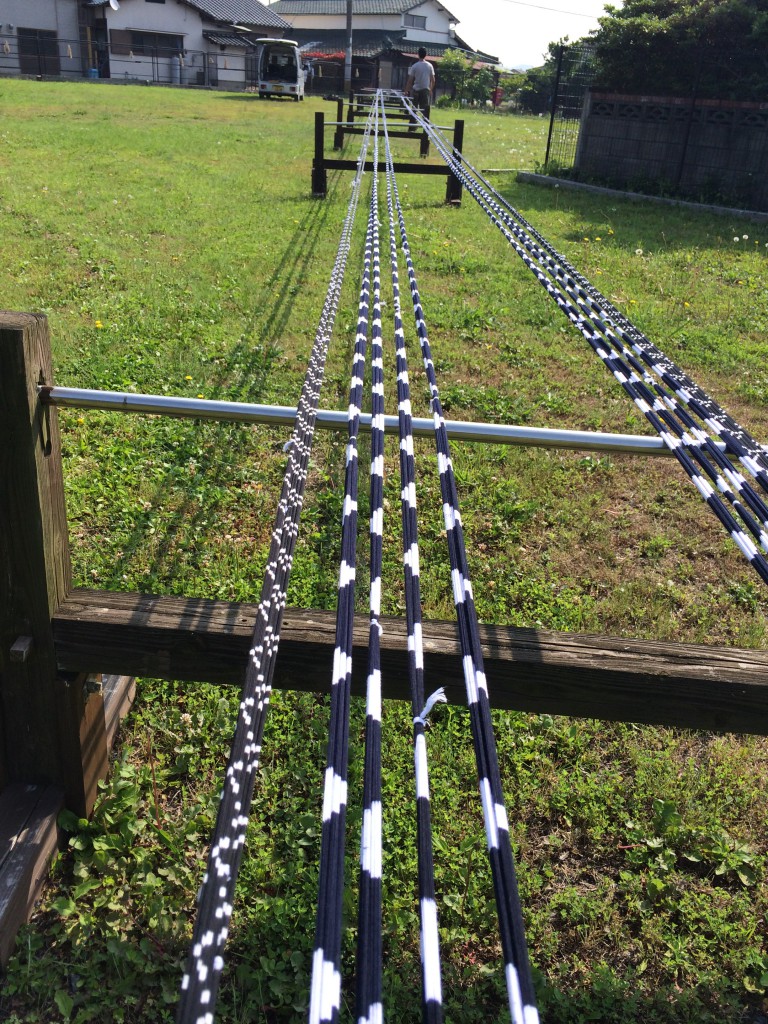 Hang out by stretching to about 40 meters in length.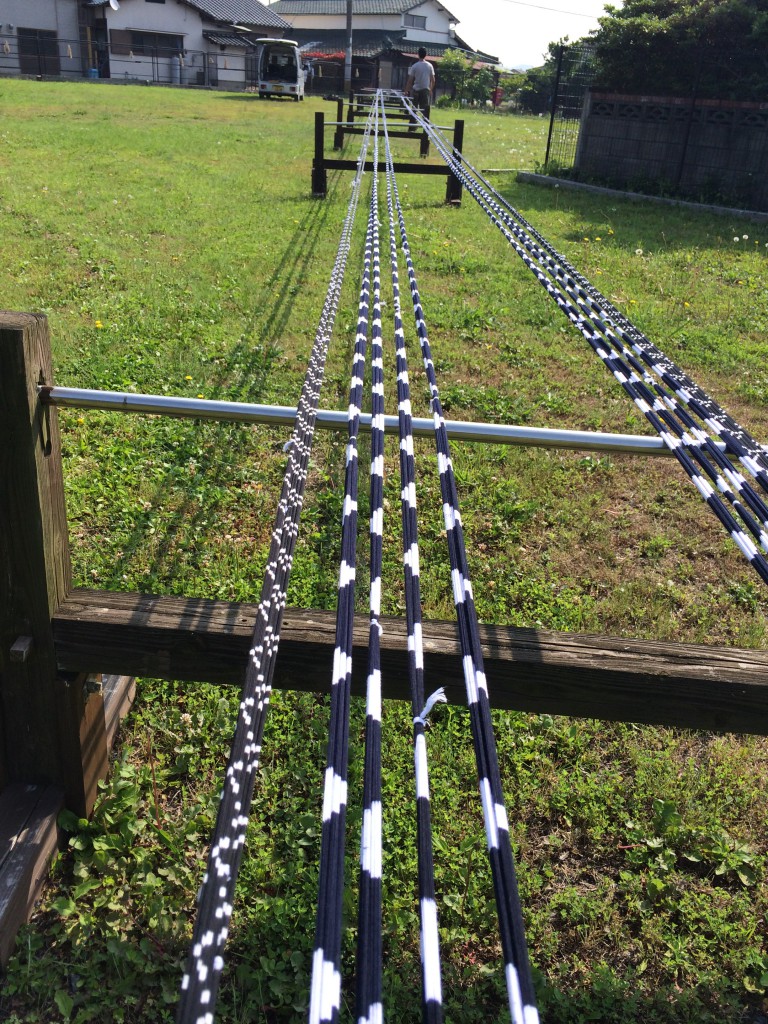 Tie warp with tens of centimeters interval by hand so as not to be deviated pattern.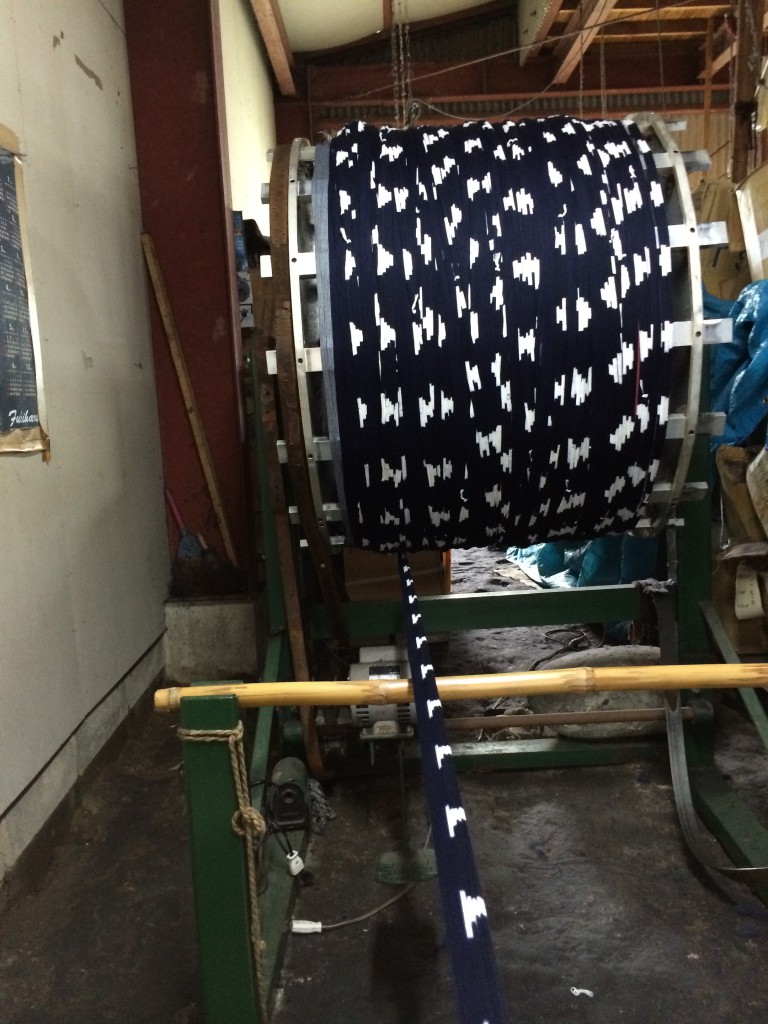 "ARAMAKI"progress
KASURI warping machine.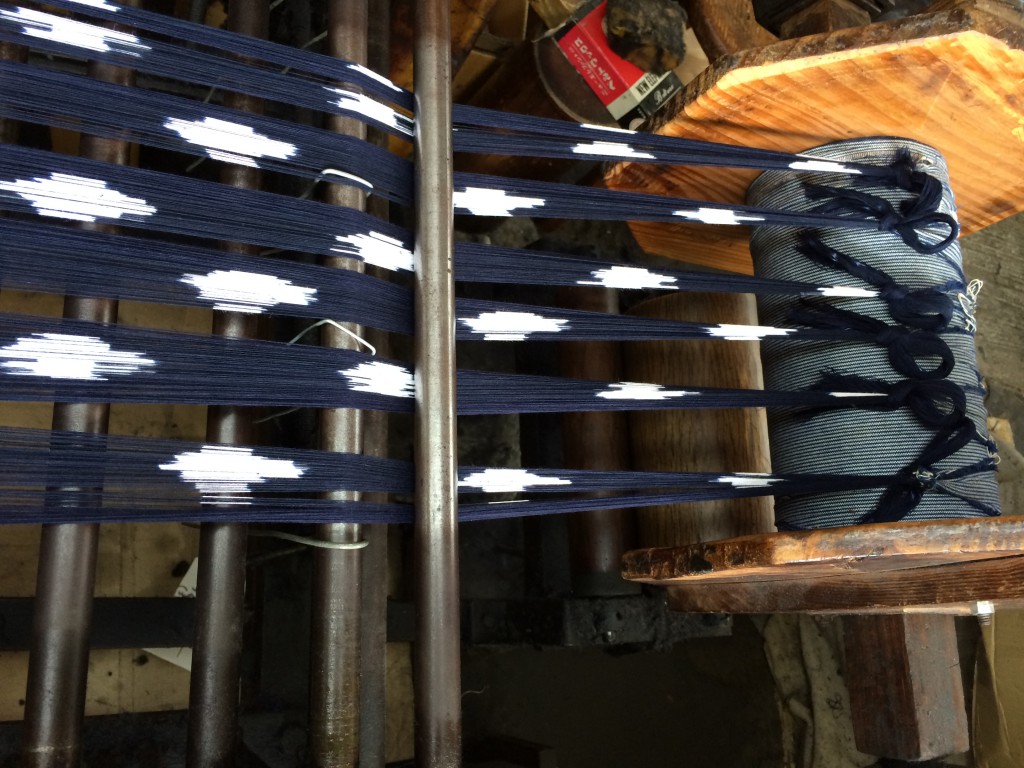 Wind warp carefully around the wooden warp beam little by little.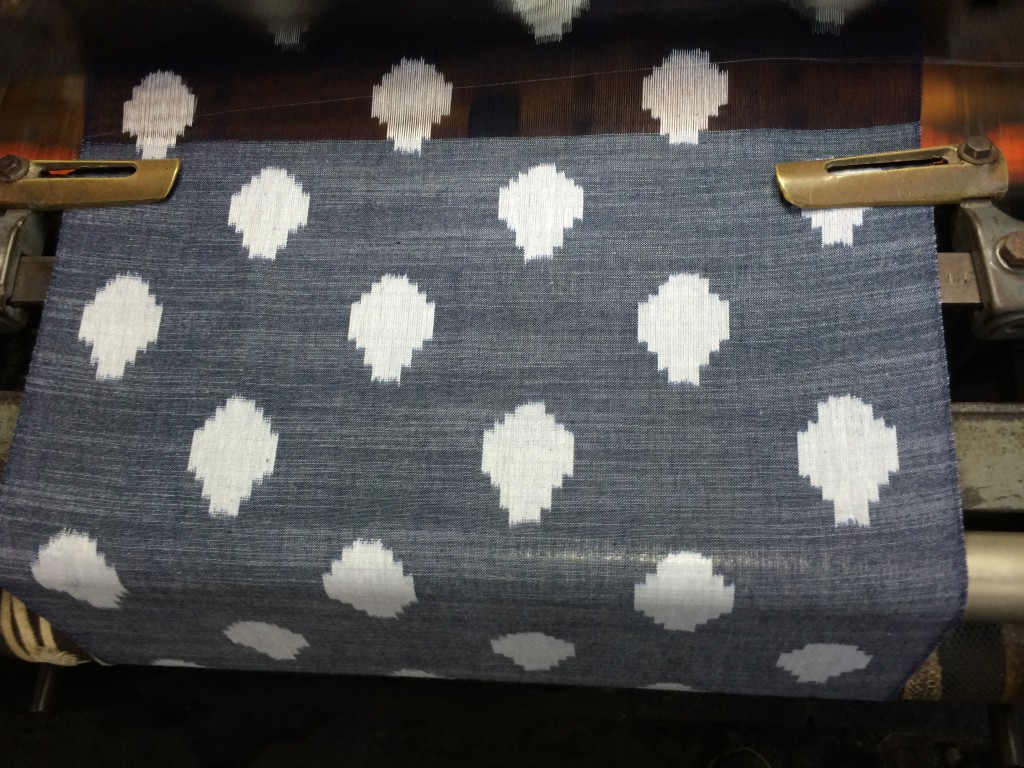 weaving picture