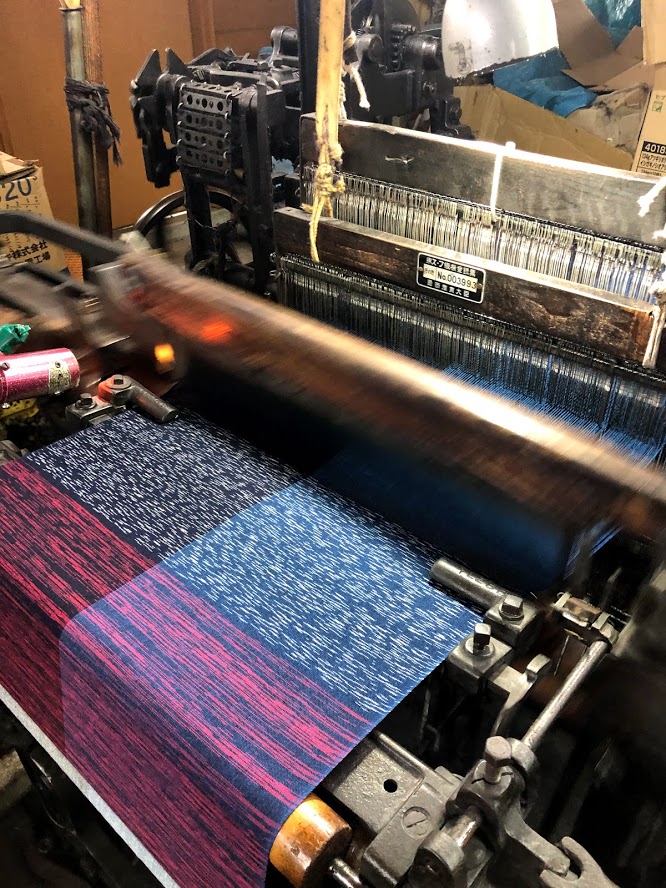 The time has come to realize the ideas that I have been thinking for a long time.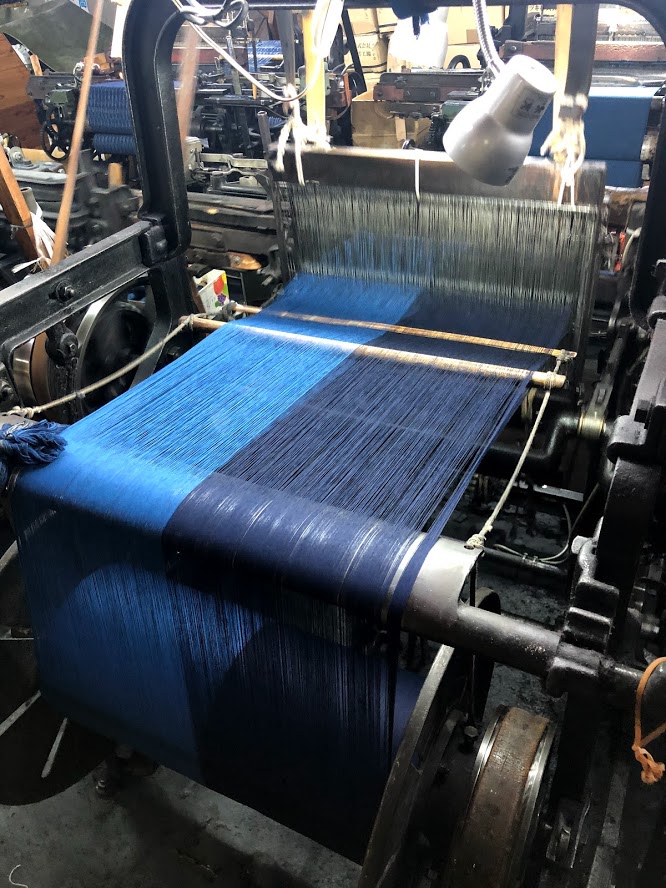 This time, the warp was warped in two colors, navy and blue.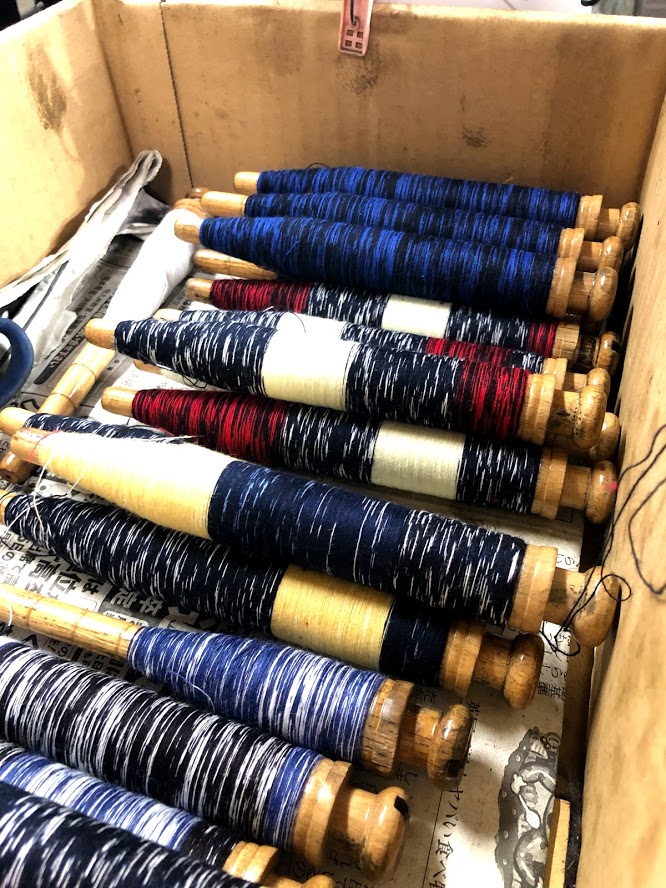 Wefts are prepared with 10 or more types of Kasuri patterns randomly.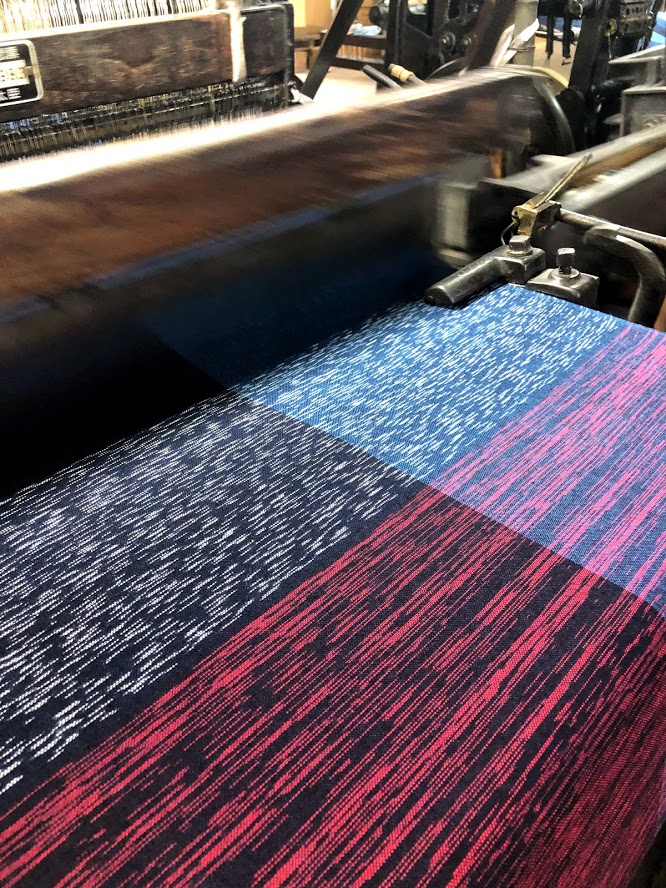 Originally, Kasuri yarn with a regular pattern is tried to give an irregularity in the weaving process.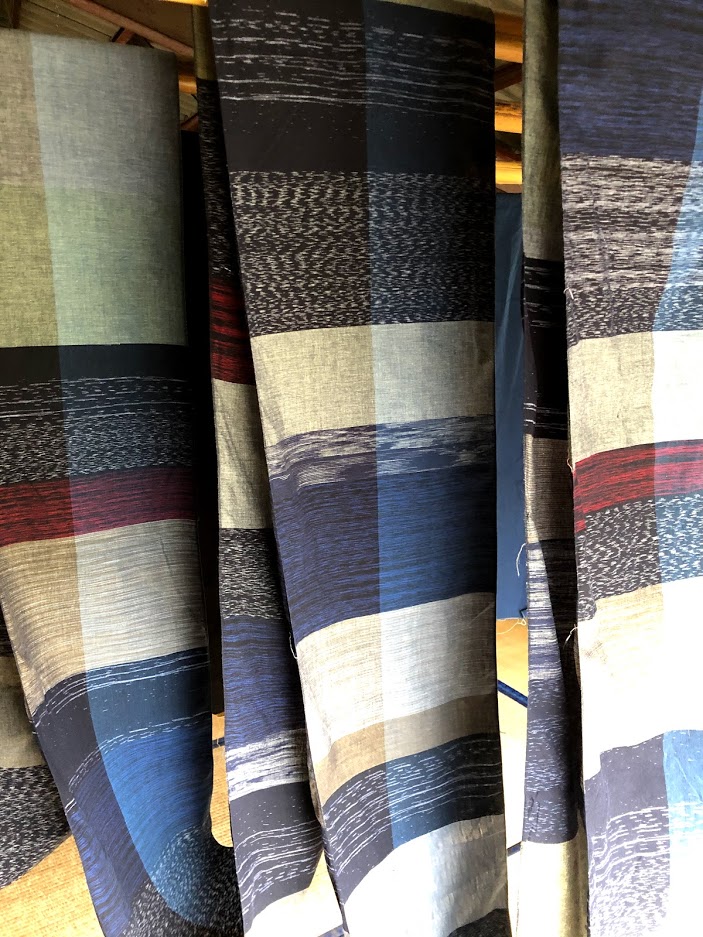 Shimogawa-Orimono
E-MAIL  info@oriyasan.com
URL         oriyasan.com
instagram   http://instagram.com/shimogawakyozo/
facebook     https://www.facebook.com/shimogawaorimono
Twitter       @kasuritter
Tumblr      kyozoshimogawa
YouTube    https://www.youtube.com/channel/UCOZennIqkscFGNJLwnTOyKg