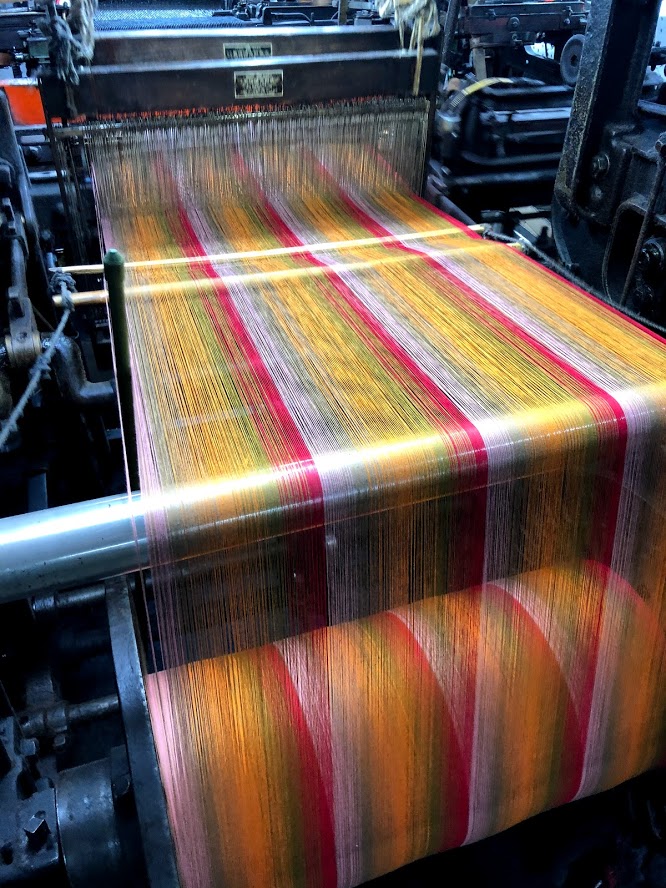 "Summer stripe"
Based on red, orange and pink, young grass, Moe yellow, yellow and moss green are used as accents. The stripes whose color changes gradually are called "Bokashi stripes".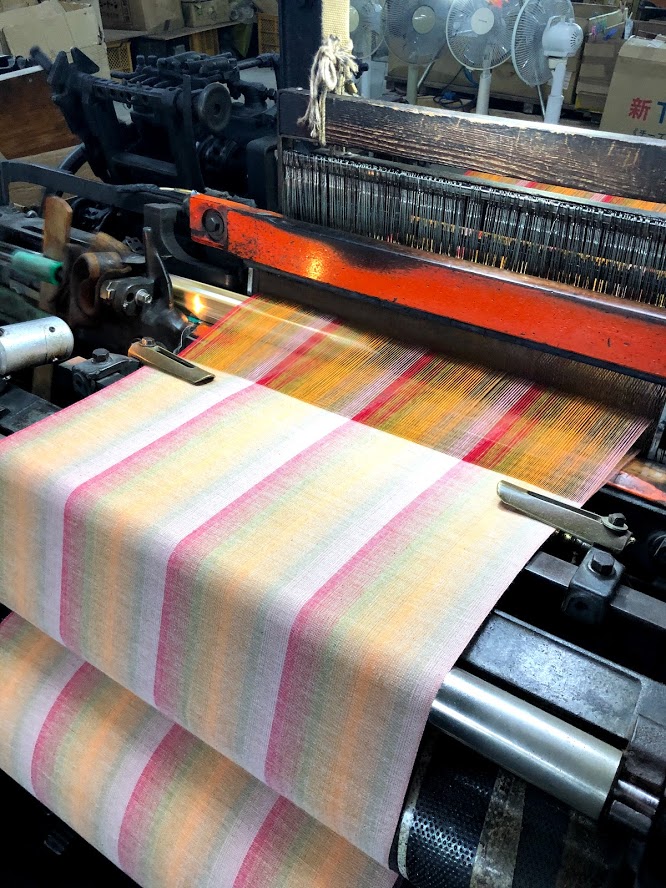 It is called "Yottsudachi" because there are 4 rows of stripe change patterns.
About stripes
Stripes are vertical stripes from foreign countries such as the Nanban trade, and are called "islands" in the sense of "things" from "islands". It is said that it came to be called.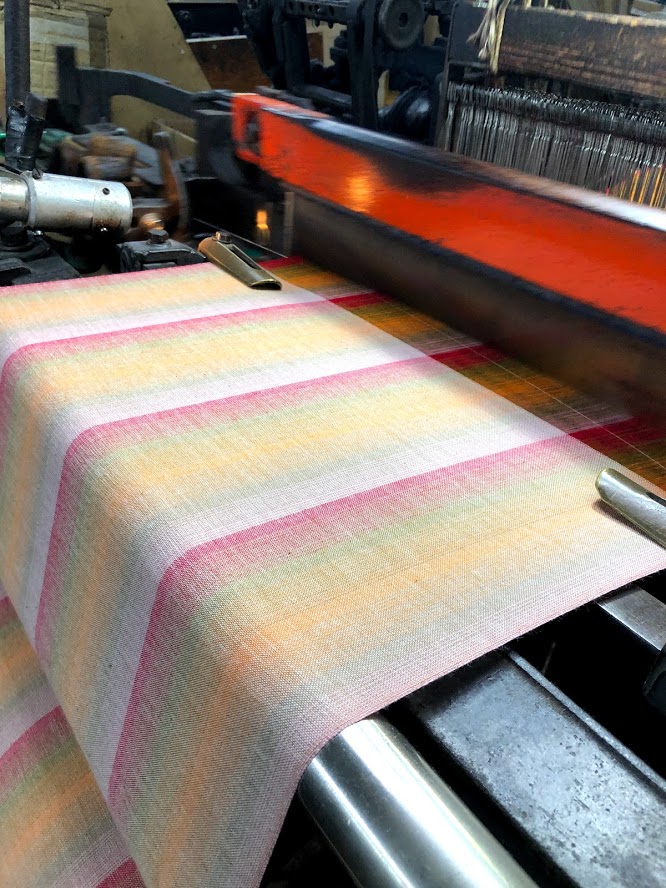 The weft thread is fine. Shimokawa Textile mainly uses "residual residue" thread. Yarn that has only been scoured to leave a "natural" shade. A thread with the same "cotton cotton residue" as the original "cotton cotton residue" color is called "residual residue".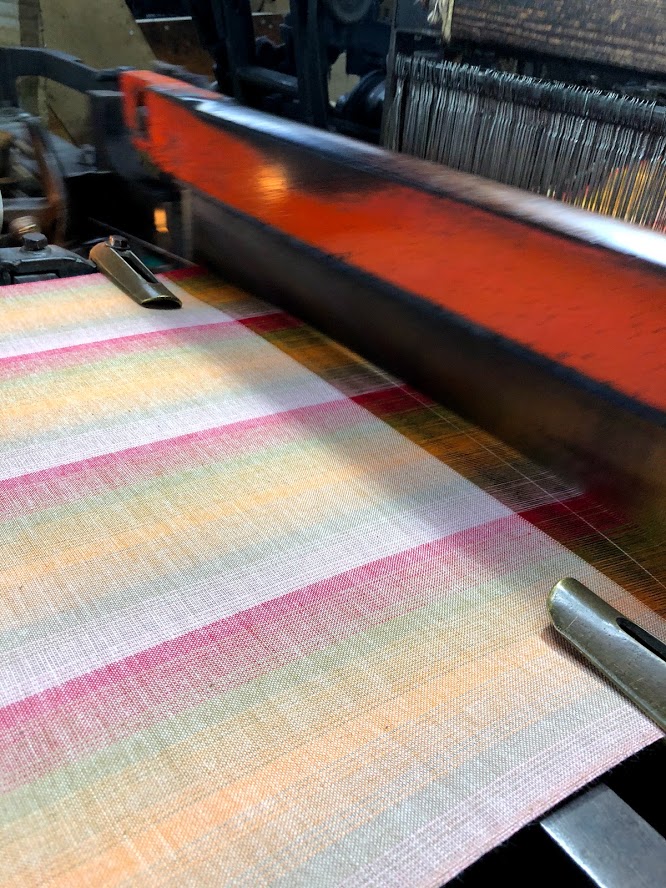 The chambray fabric, which is a combination of colored and white threads, expresses the summery feel.
Shimogawa-Orimono
E-MAIL  info@oriyasan.com
URL         oriyasan.com
instagram   http://instagram.com/shimogawakyozo/
facebook     https://www.facebook.com/shimogawaorimono
Twitter       @kasuritter
Tumblr      kyozoshimogawa
YouTube    https://www.youtube.com/channel/UCOZennIqkscFGNJLwnTOyKg